WOMEN E-MOUNTAIN SADDLE
COLOR: STEALTH
Reference:
ER44011060-61#M
The SM E-Mountain pro is in its element when the going gets rough and is purpose-built for the experienced E-MTB riders who hone their skill at th absolute limit. Tuned for an athletic, firm feel, it delivers excelent confort and best-in-class ergonomics.

An upturned rear ramp and wider, flatter nose ensure additional support for navigating long, steep seated climbs. Optimally positioned OrthoCell inlays distribute pressure ideally across the sit bone área while the gender-specific design delivers unmatched relief where it matters most. Welcome to the ultimate E-MTB riding experience.

Exactly the saddle experienced E-mountain bike riders want for traversing technical trails: the perfect combination of pressure relief, freedom of movement and comfortable yet firm padding.

Technical Specifications
Name: SM E-Mountain Pro Women
Length: 278 mm
Width: 145 mm/157 mm
Use: E-MTB
Weight: +- 330 g
Size: S/M - M/L
Color: Stealth
Shell: Carbon Composite
Rail: CroMo
Cover: Microfiber
Padding: Orthopedic Aircell Foam with OthoCell® Inlays
Gender: women specific


Wide flat nose area
The saddle's nose is wider and flatter for added confort and support, as the body position moves forward and lower during very steep challenging climbs.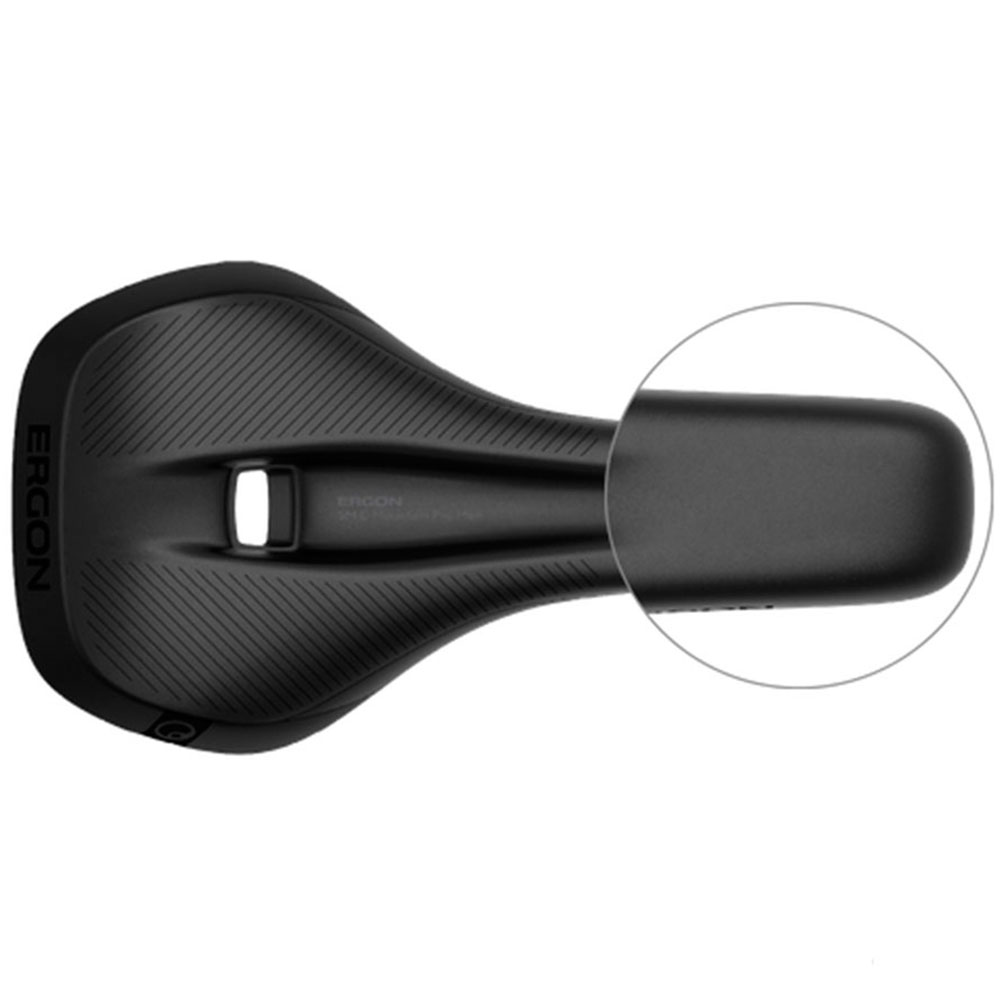 Energy-Saving Ramp
The SM E-Mountain Women significantly improves your seated position while climbing. The steeply rising ramp at the rear gives you a stable, effort-saving hold when climbing uphill. We have also designed the saddle nose to be particularly wide and comfortable, as the seat position often shifts forward in extremely steep sections.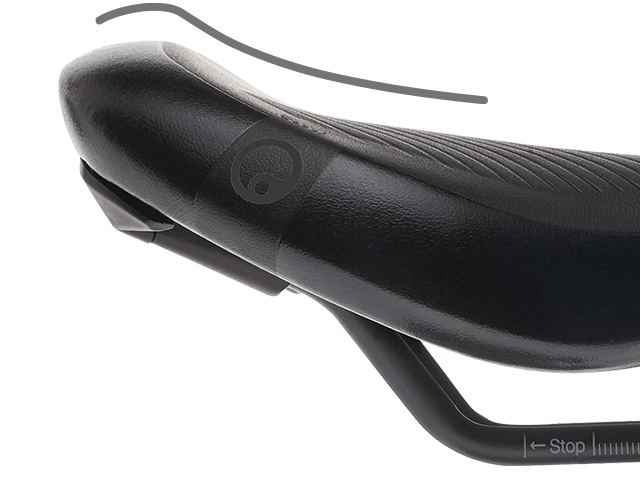 Comfortable padding
The minimal supportive padding delivers excelent trail feedback without compromising overall riding confort. An absolute athletic design.
OrthoCell Inlay pads
The OrthoCell Inlays ensure máximum confort and support: lighter and more durable then gel with enhanced pressure distribution and exectional rebound qualities.

Women's specific pressure relief
After intensive research and evaluation of the feedback from our test riders, we calculated the tampered relief channel of the SM-Women saddles needed to be further forward than in standard relief channels. This is due to women's pelvic anatomy, biomechanics and sensitive soft tissue; all of the pressure needs to be relieved towards the front.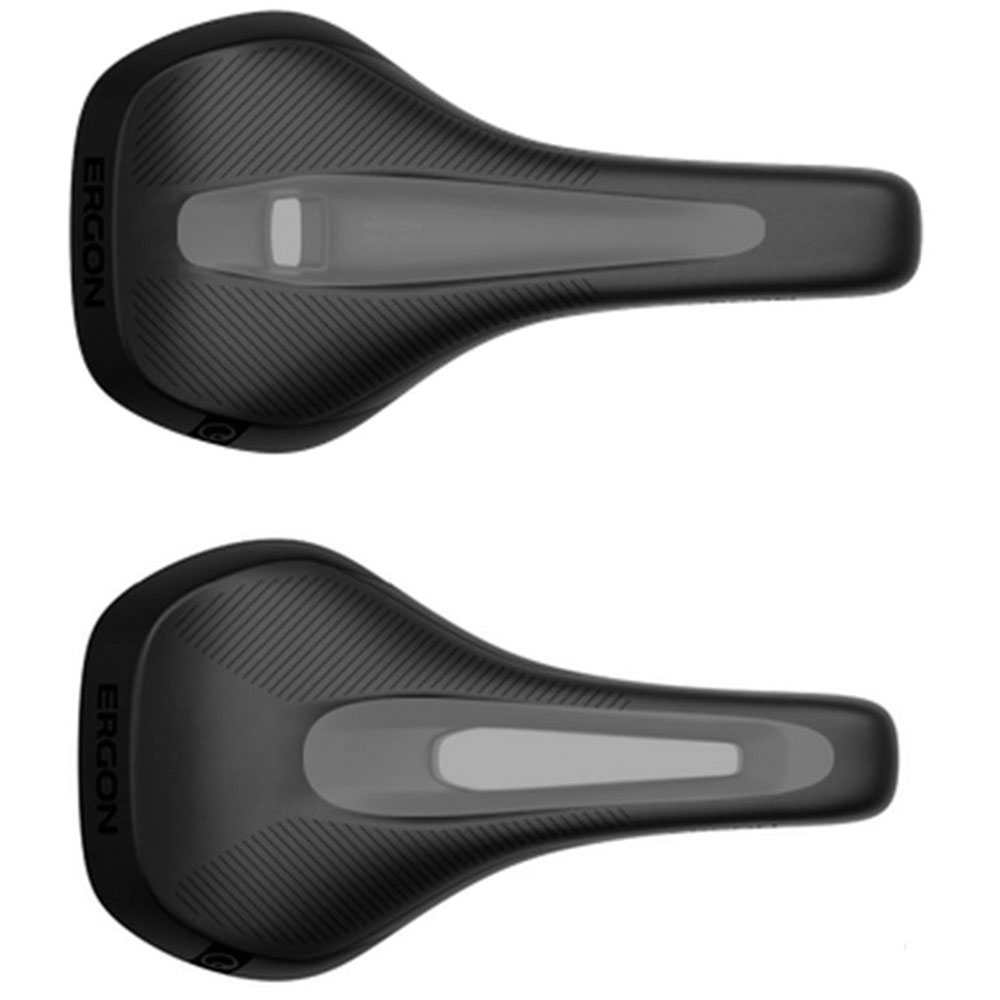 Completely new
The Ergon developers have taken a completely new approach to the topic of women's mountain bike saddles. After intensive research with X-ray and CT analysis, they have created a new generation of saddles. Countless prototypes have been tested by both professionals and recreational riders. This feedback, in combination with scientific data developed a new generation of comfort for women.
                  

Pelvic flexibility
When women on the MTB, they tend to rock more forward than in men due to an increase flexibility in the pelvis and hips. This often causes considerable pressure in the genital area. The SM Women is designed in a way to support a woman's wider and more rocked forward bony structures while alleviating the sensitive soft tissue with a tapered cut out.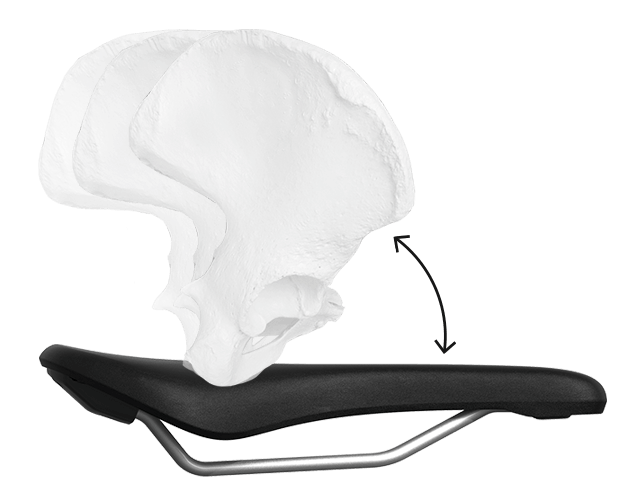 The deep pubic symphysis
Anatomically, the pubic symphysis (anterior cartilage connection between the two halves of the pelvis) is about a quarter lower in women than in men. In addition, the angle of the pubic bones to each other is larger. We have also taken this into account in the SM Women in order to prevent discomfort in the sensitive areas.
                      

The sensitive genital area
Due to the characteristics of women's pelvis, women have suffered discomfort for years on standard saddles. The SM E-Mountain Women alleviates sensitive soft tissue pressure with the tapered relief channel preventing numbness and pain. Alleviating this pressure better distributes the rider's body weight more towards the sit bones while allowing a more comfortable pressure-free forward rocked position.

Data sheet
Manufacturers

ERGON
Speciality

E-Mountain Bike
Series

SM-E (E-Bikes)
Saddle width

145 mm
157 mm
Saddle length

278 mm
Specific References
ean13

4260477072764
Video
src="https://www.youtube-nocookie.com/embed/uHh5MyUimYo?rel=0&showinfo=0enablejsapi=1&origin=https://www.topfun.com/&loop=0&vq=hd720p60"