DH, ENDURO, GRAVITY, MTB GRIPS
COLOR: FROZEN MOSS/OIL SLICK
The first gravity grip with a tapered shape and a unique rubber compound. Designed for the demands of downhill and extreme gravity use.

The world class downhill grip is now even better! By working together with top professionals like Rémy Métailler and Vali Höll, the GD1 has evolved to provide even more comfort and control in demanding terrain. The GD1 Evo features more damping, better control, and enhanced comfort for more riding fun. Less gripping power is required due to its conical shape, super soft thumb zone and new inner stop design. The GD1 Evo is twist-proof on carbon handlebars and available in two diameters.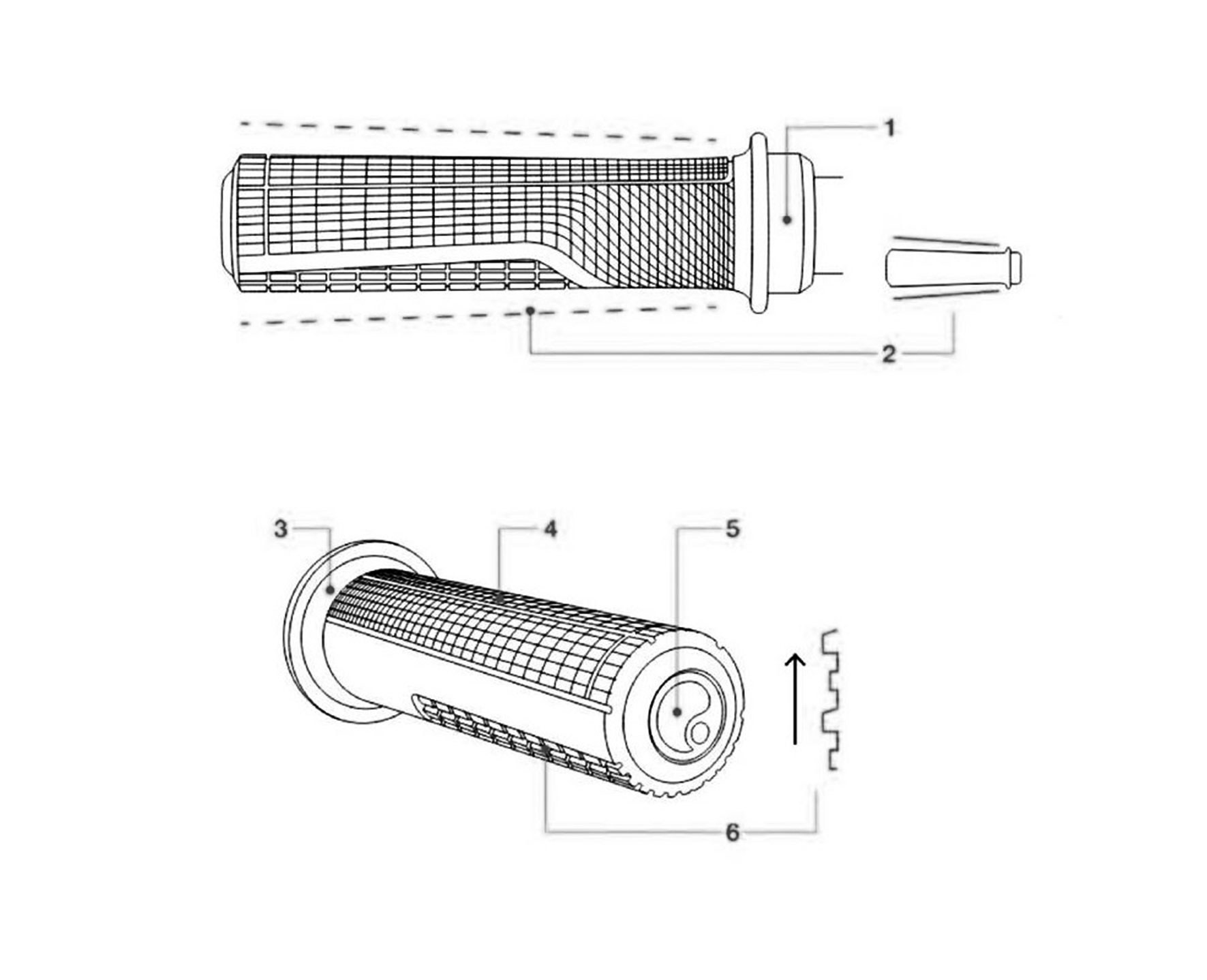 1.High-tensile inner clamp made of aluminum
2.Tapered grip shape—more external damping, slimmer inner diameter
3.Inner stop improves orientation while gripping
4.Top: Anti-slip zone profile
5.Interchangeable end plugs
6.Bottom: Minimum gripping force needed when pulled


Technical Specifications
Name: GD1 Evo Factory
Use: Mountain Bike, Downhill, Enduro, Gravity
Size: Regular
Color: frozen moss/oil slick
Clamp: Cold Forged Aluminium / CNC Machined
Material: Factory Custom Rubber