CROSS COUNTRY FRAME
COLOR: GREY/ORANGE
Reference:
NIN02-701-21-15#L
Rocket powered
This "trail-country" full-suspension bike features 120 mm front suspension and a lightweight, pedaling-friendly carbon fiber XC frame.

Trail-ready for liftoff
On the race course or on the trail, this RKT is ready to launch
We made our original RKT 9 more versatile with a stout 120 mm suspension fork and slightly slacker geometry. Hammer the race course or hit the trails with a pedal friendly bike that's not afraid to get rowdy going down. With 90 mm of efficient CVA rear suspension, you'll be quickest to the top of the climbs, yet pay no penalty going down.

The original, amplified
Niner's legendary RKT 9 RDO is famous for light weight, efficient pedaling and quick handling. It's been proven since inception on race courses around the world. Riders rave about lightning-quick responsiveness, instant acceleration, and supple suspension.

Yet for many riders, a race is simply a great reason to get out for a long weekend, ride some trails, and mingle with friends after the event. You could say it's a party up front and business out back. 

With that in mind, we're building our race-ready RKT 9 RDO bikes with premium 120mm suspension forks. This RKT is fast enough to mix up the lead group in a marathon, yet fun enough for an all-day epic on the day after. Thanks to a stiffer front fork, longer travel, and slacker geometry, you can confidently attack the course both uphill and downhill.

CVA suspensión
Niner's Constantly Varying Arc, or CVA™, suspension design is a short dual-link, four-bar system unique to Niner, developed in house and patented. It's built to be supple yet stable, controlling unwanted suspension movement with calibrated anti-squat, yet remaining active while climbing and descending.




With 90 mm of tuned travel in the RKT 9 RDO, it's sensitive to small bumps in the early stroke yet supportive in the mid-stroke, which gives riders a platform for pumping and popping off terrain. Going down, it's consistent and controlled. With no need for heavy compression damping to control unwanted movement, CVA shocks are tuned for consistent, confidence-inspiring behavior on descents.

Stiffness, efficiency, light weight, and durability are all critical. That's why we use Enduro Max Black Oxide pivot bearings, rigid, machined aluminum linkages, and high end fasteners to hold it all together. If you're going to bother pedaling a full-suspension bike, you'd best make sure it's made to work right, all the time.

RDO carbon fiber
Any race bike worth its weight these days is made from carbon fiber. Carbon fiber is common, but care, quality and attention to detail are not. In our quest to make the best bikes, we're not cutting any corners. Niner Race Day Optimized carbon fiber is a cut above.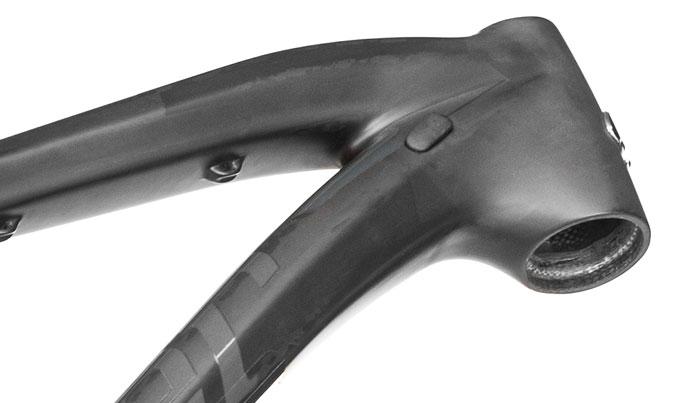 We start with the best grades of raw carbon layered precisely according to the stress points on the frame structure. In construction, our process employs rigid internal molds and results in tighter, more consistent compaction of the carbon fabric.

The result? Increased precision in wall thickness and reduced resin pooling in the final product. Not only are Niner frames stronger, but we can also build more elaborate structures with better ride tuning, increased stiffness, outstanding durability, and less weight.

Trail tuned
The RKT 9 RDO has a stiff, tunable, 120 mm travel suspension fork for the ultimate in "trail-country" capability

 


Enduro MAX Black black oxide pivot bearings
We use the smoothest, most durable pivot bearings in the industry. Made by Enduro, they're built for life.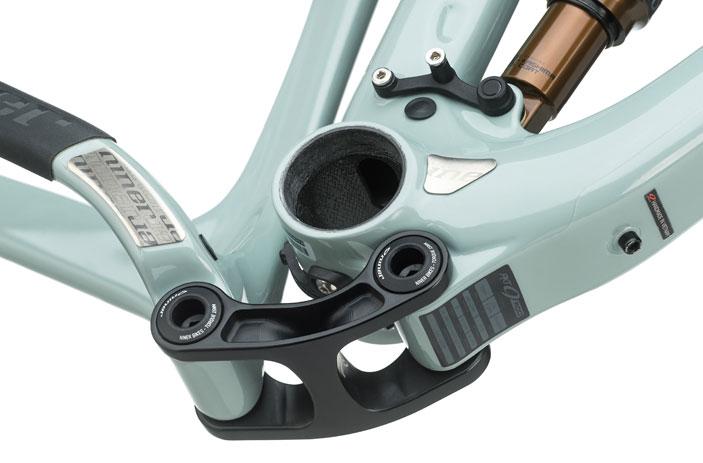 Tire clearance
Need room to roam? We got it. The RKT 9 RDO has space for 29 x 2.3 tires
Recommended use: Cross Country
Frame material: carbon RDO
Frame type: full suspension
Rear shock: FOX Float DPS Factory w/Remote 
Rear travel: 90 mm
Head tube diameter: 1 1/2 to 1 1/8 tapered 
Headset included: Yes
Bottom bracket type: 73 mm PF30
Biocentric compatible: Biocentric 30
Cable routing: internal 
Front derailleur mount: S3
Derailleur pull: bottom
Brake mount: Post Mount 
Seatpost diameter: 30,9 mm
Rear axle: 12x148 mm
Manufacturer warranty: 5 years
Video
src="https://www.youtube-nocookie.com/embed/oLAtby_F_k0?rel=0&showinfo=0enablejsapi=1&origin=https://www.topfun.com/&loop=0&vq=hd720p60"