€71.52
(tax incl.)
€89.39
Regarding its sponsorship agreement with the Lotto Soudal UCI Pro Team, and coinciding with a stage victory of Thomas De Gendt in the 2019 Tour de France, HJC launches the Valeco Lotto Soudal Replica with the colors used by the riders of this prestigious Team.
Valeco is built for providing HJC value to many riders.
Applying Aerodynamic function from FURION and various safety and convenience from IBEX to VALECO, you can experience well=balanced driving ability.

Wind tunnel tested, double in-mold construction, Venturi dynamics...
At first glance you might mistake the range level the Valeco is aiming for. The modern, aerodynamic designed road bike helmet is the "younger sibling" of the IBEX helmet, weighing only about 30 grams more than the big brother Ibex.
The 12 ventilation holes will keep your head cool in any situation, from the spring classics to the hot climbs in the Alps during the summer season. Available in 3 sizes and 7 different colour options to match everyone's needs.
Wind Tunnel Tested: HJC is only one of very few helmet companies who are facilitated with its own state of the art wind tunnel testing laboratory to test the aerodynamics, ventilation, noise, and more. Across from technical adaptation of motorcycle race technology to high-end road cycle helmets, HJC wind tunnel test lab measures the constant force within the riding condition.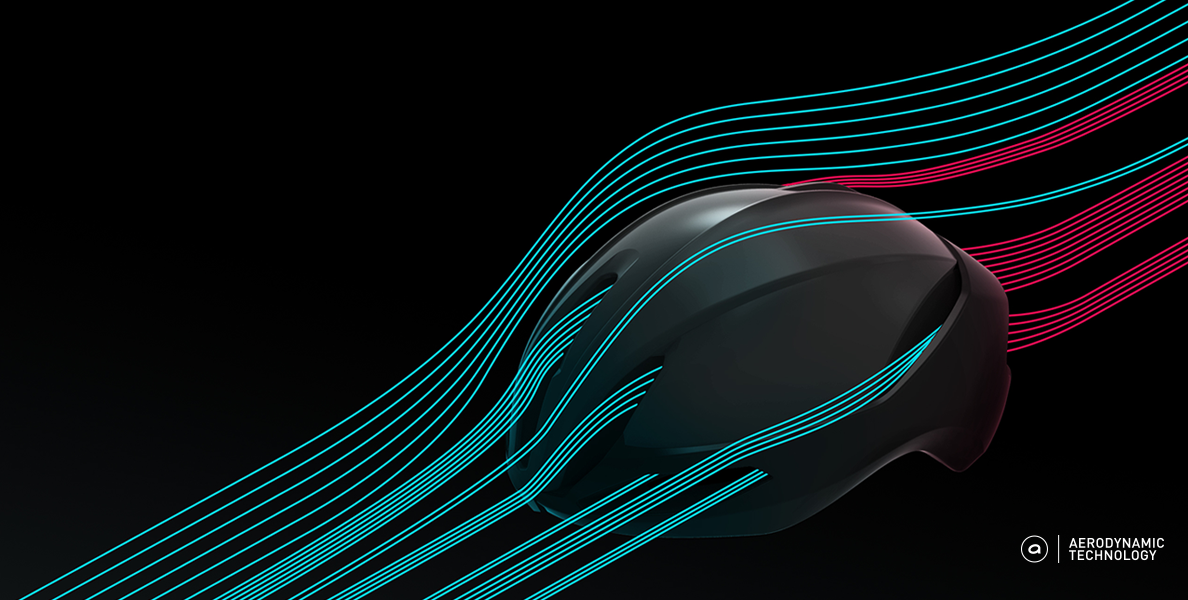 Venturi Dynamics: In order to achieve the maximum ventilation results, technical adaptation of Bernoulli principle is adapted to aerodynamic enhanced models. In motion, the speed of surface flow rate in general increases towards the rear progression. Through the pressure differences, cool air from the frontal intake is exhausted through the rear vent with internal heat dissipation, which gives rider optimum ventilated riding results.
Aerodynamic Design: Coming from motocycle helmet design experience, HJC designers and engineers become experts in aerodynamics and wind ventilated helmets. In order to balance the shapes and forms to be in harmony with the speed and resistance, one must possess years of understanding and knowledge about the characteristics of airflow. With the years of heritage in making of helmets, the HJC engineered products make the standing differences in aerodynamics amongst the standards.
Advanced Air Channel System: Air channel is an optimal air passage that are shaped and designed within the inner surface of the helmet for maximum internal airflow. Depending on the riders speed, certain amount of air will travel inside the helmet by the frontal intake vent and through the inner air passage and out to exhaust vent. Optimal circulation of the air through the air channel helps to cool the head while in heated riding condition.
In-Mold Construction: In-Mold Construction is method of binding the EPS together with the outer polycarbonate shell to have more conformed strength in structure. By binding the shell and EPS together helps protection with compact reinforcement and gives clean finish appeal to the product.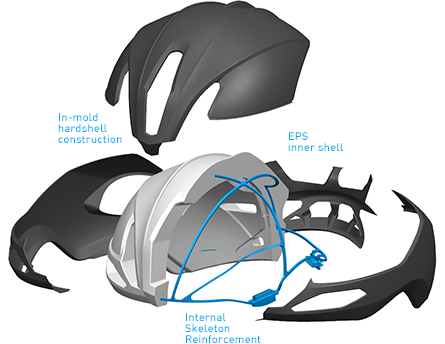 Feather Light: HJC Road Cycle Helmets are designed and engineered through precision measures to have lightest weight construction as possible. Thickness and density, placement and shapes, materials bits and parts all plays a part in having lightest weight construction.
Weight: +- 220 g
Sizes
S: 51-56 cm
M: 55-59 cm
L: 58-63 cm
Specifications
- Wind Tunnel Tested
- Aerodynamic Design
- Venturi Dynamic
- In-Mold Construction

- Reinforcement Structure
- Advanced Air Channel System
- Feather Lightening 220 g (±10)
- 12 Ventilations
- Goggle Mount
- Wide Divider
- Adjustable Fit System
- Chin strap Adjustment Marking
- Two-Way Click Sound Fit System

Various Thicknesses of Internal Materials
CE EN1078 Certificate
KC Certificate
Data sheet
Manufacturers

HJC
Supplier

HJC
Speciality

Road
Specific References
ean13

8804269651490
Video
src="https://www.youtube-nocookie.com/embed/fP3aCUk_e2s?rel=0&showinfo=0enablejsapi=1&origin=https://www.topfun.com/&loop=0&vq=hd720p60"