- LIGHTS SET
- FRONT + REAR LIGHT
- 600 + 100 LUMENS
Light weight, compact, and USB rechargeable—the new Blinder Road 600 & Blinder Mini Light set has it all. Packaged together, this set is perfect for the cyclist looking for a higher powered dual beam light set.

When introduced in 2012, Blinder Road set the standard by which any serious road cyclist's lights were measured. Combining lightweight design, perfect beam angles, powerful light output and its unique mounting system – the Blinder was an instant classic.

Now redesigned for 2020, Knog are proud to present the all new Blinder Road 600.

The Blinder Road 600 features all the best attributes of our original Blinder Road, but now with a powerful 600 lumens of light output. When this increase of illumination power is combined with the carefully considered beam angles for road riding, you have Knog's most powerfully perfect road bike light ever.


Advanced led's & optics
There is no such thing as a universal bike-light. Depending on end use and even bike type dictate the best bike light to use. Blinder Road utilises 2 led's each independently capable of 400 lm of output or 600 lm when use together. The LHS optic has 12-degree beam providing a spotlight which is perfect for racing and fast riding on smooth roads. Whilst the RHS Optic has 32-degree beam proving a flood light which is best suited for use on slower rides on bumpy or uneven riding conditions. Each led have a variety of flash patterns and function independent of the other.


Unique fastening system
Utilising silicone to create the elastomeric strap combined with an over-molded polycarbonate clip system allows Blinder Road to adapt to the many various configurations required of today's road cyclist's, many of whom have GPS systems on their bikes. The Blinder Road is stylish and versatile enough to fit with a multitude of today's high-end bicycle cockpits.

(Includes two removable silicone straps for bars 22-28 mm & 29-35 mm)


Waterproof & integrated USB charging
The Blinder road is 100% waterproof with a rating of IP67, which means you submerge your light in depths greater than 1 meter for over 30 minuets without damage (note if you are under 1 meter of water on your bike, the waterproofing of your light is probably the last of your worries). The light is charged via integrated USB, which means so it does not require additional cables to charge from a USB Port as well as no need for single use batteries.



Intuitive functionality
When your Blinder is running low on battery, a red led will light up next to the button. This ring will turn green and then turn off once the Blinder is fully charged and ready to go. With a design that is wider rather than longer, accommodating the 2 optics side by side keeps the centre of gravity as close to the handlebar as possible which avoids the potential for movement on bumpy roads. Finally, the Blinder Road's buttons and strap closures are all at the perfect ergonomic angle to presents themselves to the rider buttons are long enough to be used while wearing gloves.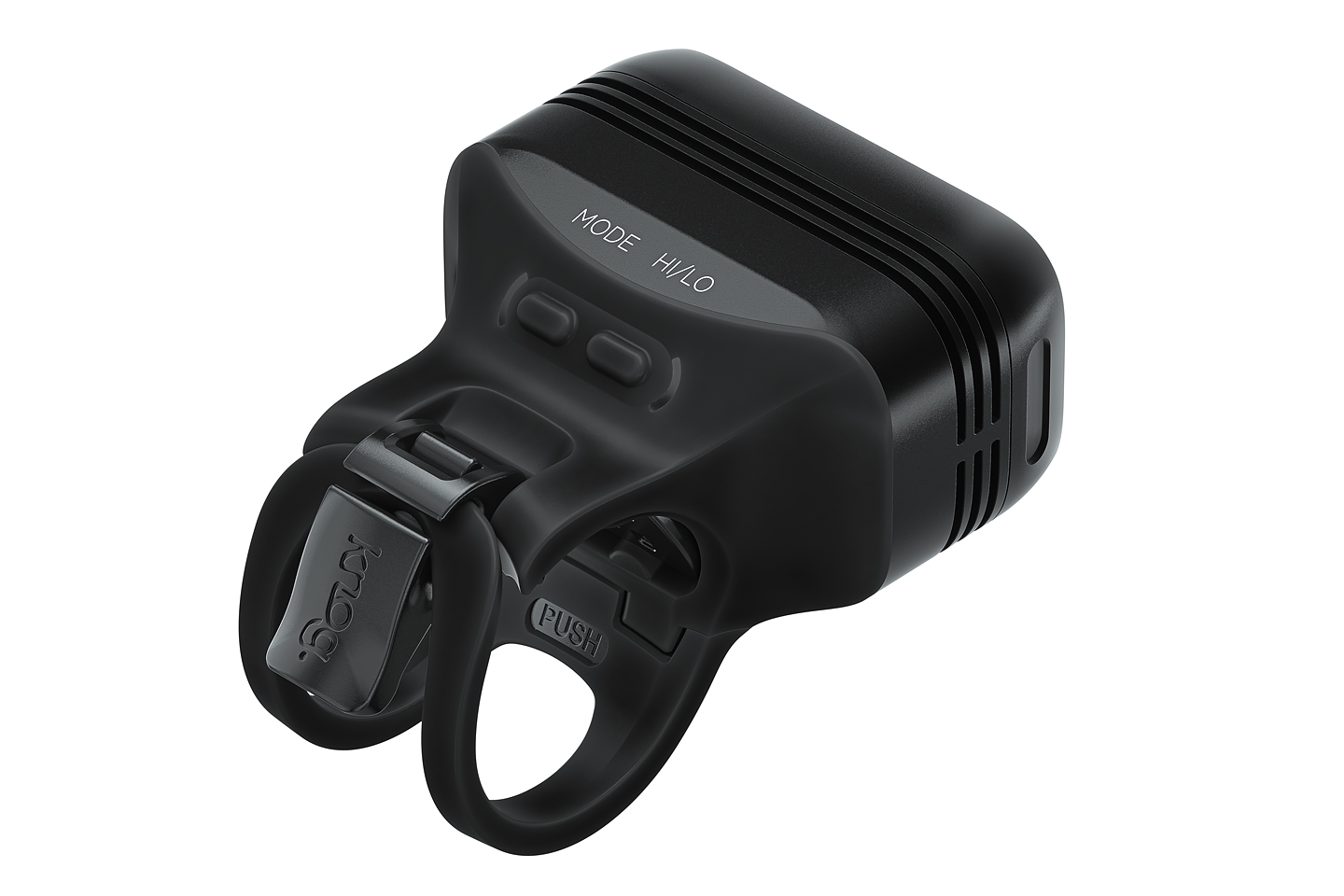 Dimensions
Height: 73 mm
Width: 30 mm
Lenght: 53 mm
Weight: 95 grams
Lumens: 600


BLINDER SQUARE
Describing this light as bright is a serious under-statement. Using new COB technology, Blinder Square produces a punchy 100 lumens that will ensure you're seen and safe in all light conditions. It features a grid pattern that makes this Blinder one of Knog's most individual lights ever. The graphic flash pattern has 8 different modes and is also available as a rear light to make a unique pair.

Output: 100 lumens
Size: 4 X 4 cm
Weight: 34 g
Light modes: 8x modes, including; Steady, Fast Flash, Organic Flash 1, Organic Flash 2, Eco-flash.
Leds: Efficient Chip on Board (COB) LEDs designed to provide maximum brightness level for up to 90% of the battery burn time for each mode.
Integrated USB Plug: No charging cable required, plugs directly into USB ports & is designed to be exposed to the elements.
100% waterproof: The Blinder is 100% waterproof against all elements.
Run time: Use the Blinder on steady high for 2.5 hours and a whopping 60 hours when using eco flash mode.
Battery: USB Rechargeable Lithium Polymer.
Bike attachment: Silicone strap with plastic clip with tool-less camber attachment for front bars of 22–40 mm
Low battery indicator: A red led next to the on/off button will remain lit for 2 seconds after turning the light off if the battery is low.