- DIAMETER: 700C
- WEIGHT: +- 24 g
- TYRE WIDTH: 18-28 MM
- VALVE: 60 MM PRESTA ORANGE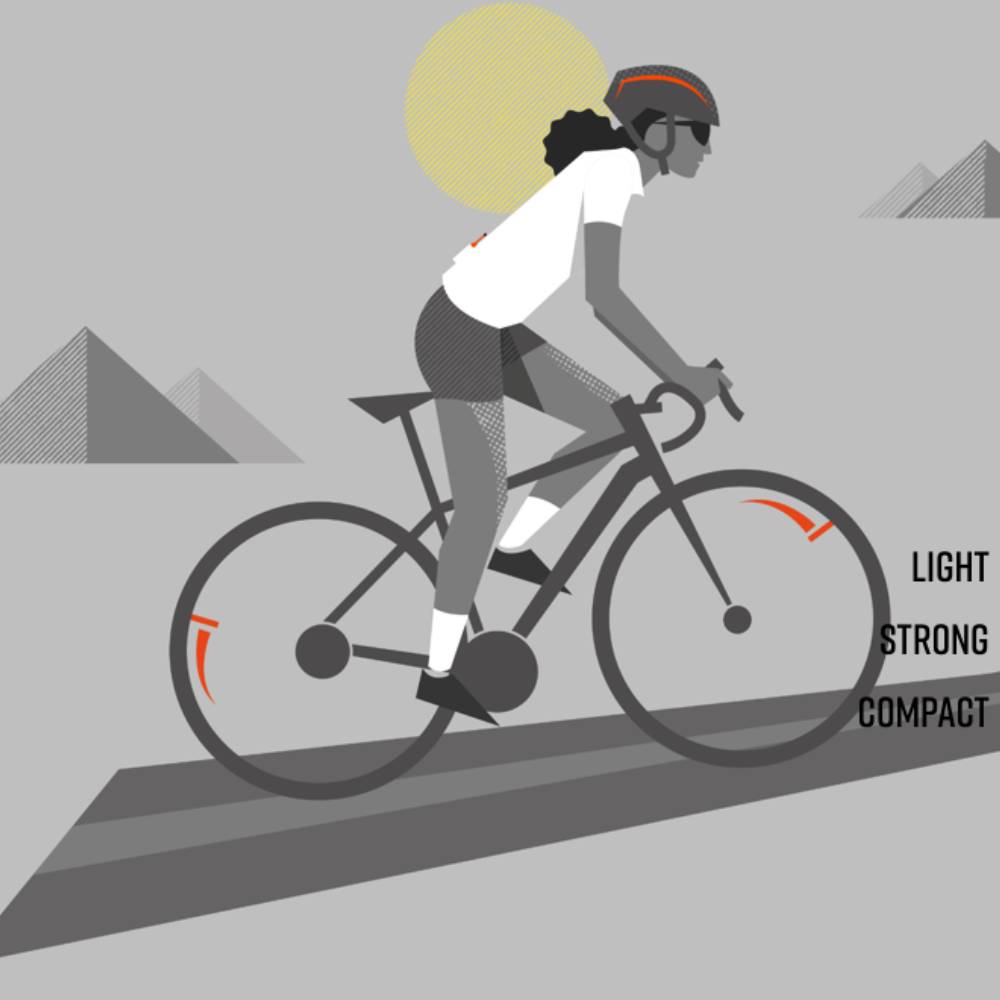 The ultra light, extra durable bicycle tube.

For a long time, the innertube has been overlooked in the bicycle industry. We will change that. Our vision: the perfect innertube - street, trail or city - developed for the optimal cycling experience.

Lightweight
2/3 lighter than a standard tube

Every gram counts, when it is up to cycling fun. Even more if you reduce the rotational weight.

Tubolito offers an easy and achievable weight tuning.

We can provide this solution, as we are combining a new material with a self-developed production technology. Applying this technology allows us to build an innertube that weighs only 45 grams at our S-Tubo product

Tough 

Stronger as standard tubes

Lighter and more robust. We make the impossible possible.

We can solve this contradiction by using a new concept:

We are manufacturing the Innertube with a thermoplastic elastomer, called TPU. This group of materials is known for its durability and excellent damping abilities. It has replaced many rubber products in the automotive and pharma industry already.

It was our goal to transform the excellent material characteristics into an outstanding bicycle product. We achieved that by reducing the number of contact areas and kept the seams to a minimum.

Developed and manufactured in Europe
The tubolito inner tube is manufactured in Europe, and all assembly parts are sourced in Europe. This has some major advantages. We can maintain very high quality standards. We can realize fast innovations by having a short feedback loop between development and production site. We can maintain sustainability trough to short transport routes.

S-Tubo Road
If it has to go fast again. The 24-gram lightweight and extremely compact S-Tubo-Road 700C impresses with its extremely low rolling resistance, which puts butyl tubes in the shade and is even compared to latex products at an advantage. With a 75% smaller pack size and robustness than standard hoses, the S-Tubo-Road 700C is the ideal choice as a replacement hose and in the battle for bests and personal records. Only suitable for road bikes with disc brakes and not for rim brakes!

The main difference between Tubo and S-Tubo is the wall thickness.

Tubo products have a thickness of 0,3 mm, while S-Tubo products only have a thickness of 0,15 mm. For comparison: a sheet paper usually has a thickness of 0,1 mm.

These differences entail different characteristics: Tubo products are twice as robust against punctures as standard tubber tubes. While S-Tubo products are sill as robust agains punctures as standard rubber tubes, they convince through smallest packed size, they convince through smallest packed size, low rolling resistance and low weight.
Diameter: 700C
Weight: +- 24 g
Tyre Width: 18-28 mm
Valve: 60 mm